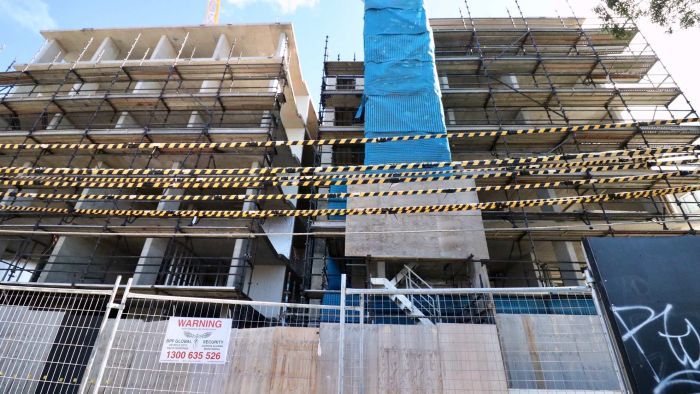 Construction woes deepen as work continues to dry up
Posted

May 22, 2019 12:33:01

There appears to be no end in sight for the grinding slowdown in the Australian construction industry, with another sharp fall in the value of work done in the first three months of the year.
In seasonally adjusted terms, the value of work completed fell by 1.9 per cent to be 6 per cent down on a year ago.
Unsurprisingly, residential construction was hit hard with the value of work done down 2.5 per cent over the quarter.
Residential has now fallen for three consecutive quarters to be down more than 3 per cent on a year ago.
Importantly, residential construction feeds directly into GDP calculations pointing to another weak quarter of economic growth when the National Accounts are released by the ABS next month.
The slowdown in big engineering works was even more pronounced, with the value of work down almost 4 per cent for the quarter, to be more than 12 per cent lower over the year.
A jump in the value of work done in the small non-residential sector, for projects such as offices and warehouses, was not enough to offset the overall weakness.
More to come.
Topics:
business-economics-and-finance,