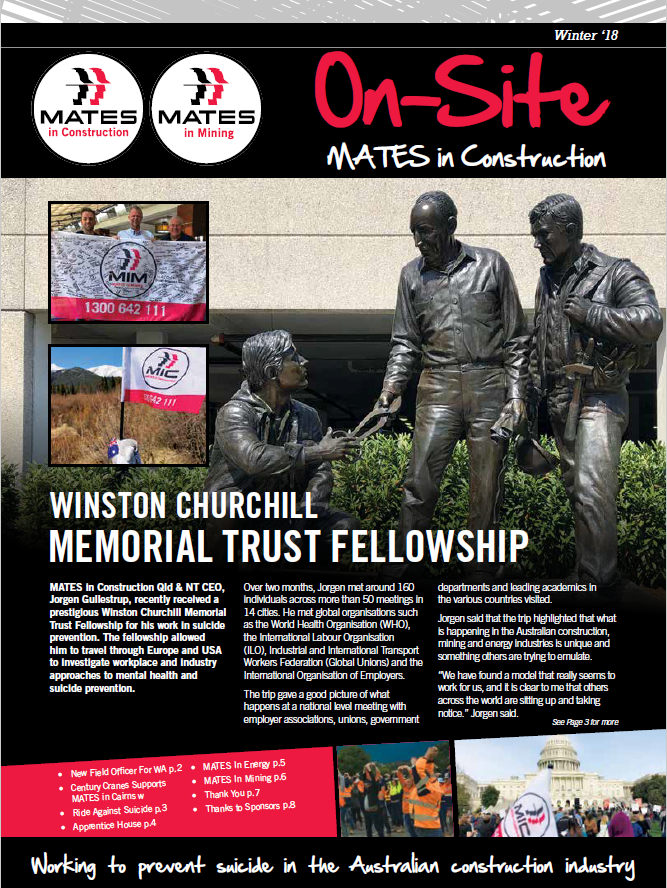 On-Site Winter 2018
Check out the latest edition of On Site newsletter!
Stories featured in this edition include Jorgen Gullestrup's Churchill Fellowship Tour around the world and an update on MATES in Mining and MATES in Energy.
Read it here (click image)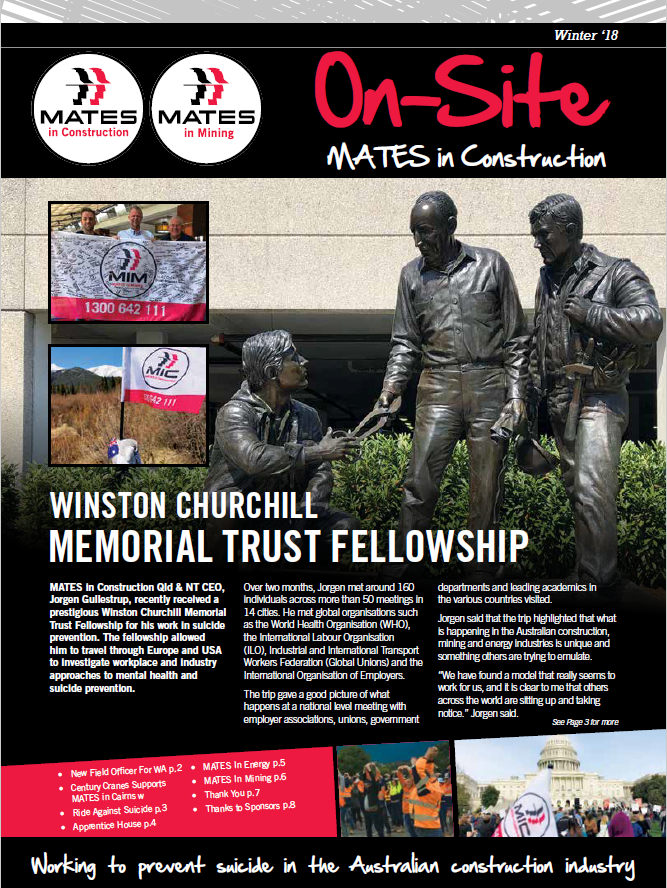 The post On-Site Winter 2018 appeared first on MATES in Construction.