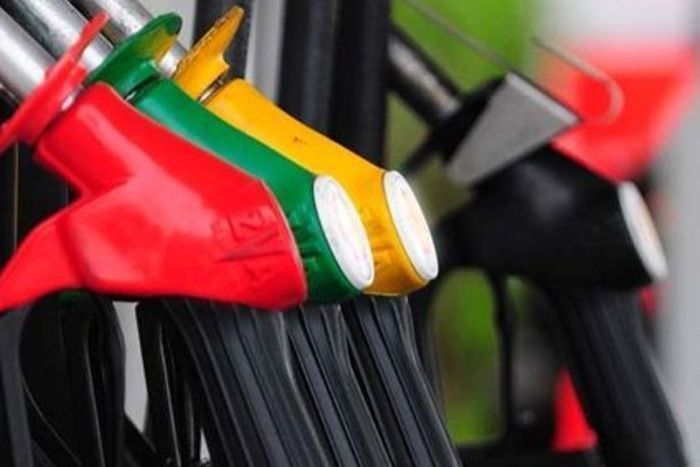 Petrol prices surge 20pc this year, but analysts say not much can be done
Updated

November 05, 2018 17:16:28

Petrol prices have hit their highest levels in a decade. High global prices and a weak Australian dollar are being blamed for a 20 per cent surge in prices in the past year.
Key points:
Petrol prices have surged 20pc in the past year
Sanctions on Iran are expected to reduce global oil supply, and lead to rising prices
The Government is considering new powers for the ACCC to break up fuel companies
ACCC chairman does not believe this will help reduce reduce prices
The Federal Government is pointing the finger at big oil companies, while backbenchers are calling for a cut in fuel taxes.
But would any of it work?
The average price of unleaded petrol rose sharply from $1.32 per litre (in November 2017) to about $1.60 (in October 2018) — its highest level all year, figures from the Australian Institute of Petroleum revealed.
But it has since fallen by 4.4 cents to about $1.56 per litre, its "biggest fall … in 10 weeks", according to CommSec.
For CommSec senior economist Ryan Felsman, it is simply a case of supply and demand.
He said the United States' decision to re-impose sanctions on Iran from today — which includes an oil embargo — will have a significant impact.
"Iran is one of the biggest oil producers in the world — those sanctions would really stymie that supply.
"And demand from the US over the summer months, when they've had their driving season, has really pushed down crude inventories on the back of that demand."
Also working against domestic motorists is that the entire oil market is priced in "US dollars per barrel" — and the Australian dollar has had a tough year against the greenback.
"Australia is a net importer of oil and the Australian dollar has fallen by 9 per cent this year against the US dollar," Mr Felsman added.
'Big sticks' and immediate action
The Federal Government — already fighting an imminent election on a platform of lowering energy bills — wants immediate action.
Websites and apps showing where and when to buy cheaper fuel: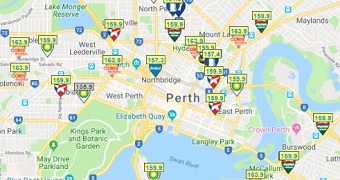 "I get it that it is very frustrating when Australians see the petrol prices move as they do," Prime Minister Scott Morrison said last week.
He has previously waved a "big stick" at energy retailers like AGL, Origin Energy and Energy Australia — threatening to break them up by through new powers for the competition watchdog, the Australian Competition and Consumer Commission (ACCC).
Mr Morrison has also put the fuel companies on notice, saying that he is "expecting action" on petrol prices:
"The Government will consider any number of measures, but it's in the hands of the fuel companies to do the right thing by their customers, and the ACCC and I will be watching very closely."
Former deputy prime minister Barnaby Joyce also raised the threat of breaking up businesses.
He said the big stick threatened against power companies should be extended so the ACCC gets the power to break up petrol companies if they do not deliver lower prices.
But the ACCC said it would not change a thing.
"In terms of divestment, you've got a whole lot of service stations all over the place. It won't help the petrol market," ACCC chair Rod Sims told the Australian Financial Review.
Australian law is 'weak'
But a former ACCC chairman has waded into the debate, saying such new rules could have an impact for consumers.
Mr Sims' predecessor, Professor Allan Fels, said the break-up of companies was a final step, but an option that should be available to Australian regulators.
"I do think our competition law is weak, it needs a divestiture power," he said.
"In the United States, divestiture broke up the old Rockefeller monopoly and got a lot of oil companies competing with one another."
Professor Fels said the small Australian market makes it relatively uncompetitive.
"The local market is very concentrated — just a few big oil companies," he said.
"And they don't have to talk to one another to put up their prices by the same amount. They have an understanding."
Breaking up companies might be too hard, but outspoken Liberal backbencher Craig Kelly has called for the fuel excise to be cut by 10-cents a litre.
Critics say it would be a huge hit to the budget bottom line.
Despite the surge in Australian petrol prices, fuel here is still cheap compared to Italy or Germany — where motorists would be paying almost a dollar a litre more.
Only in Canada, Mexico and the US would fuel be cheaper.
While it is unlikely the watchdog will be breaking up fuel companies, Mr Sims has urged motorists to use online applications to find the best deal.
The ACCC chair said the international oil price and local taxes make up the vast majority of petrol's cost — and they are beyond his power to influence.
Topics:
business-economics-and-finance,
First posted

November 05, 2018 13:19:12