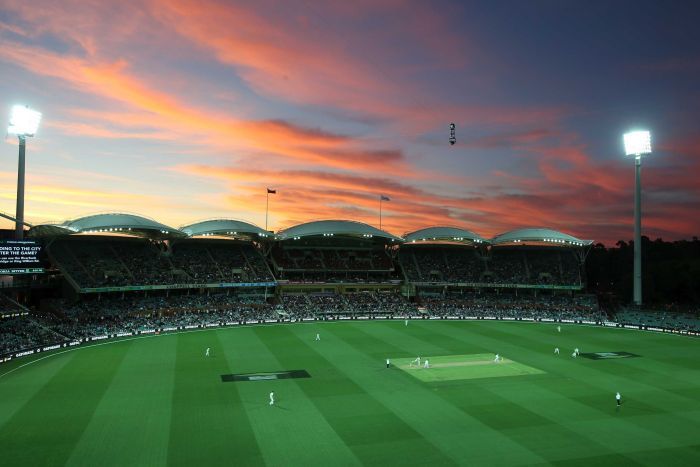 Audit finds flammable cladding in four significant Adelaide buildings
Updated

August 16, 2018 19:17:34

Four significant Adelaide buildings will undergo further testing after an audit found they had flammable cladding used on their exteriors.
An initial statewide audit of more than 1,100 buildings was carried out following the fatal Grenfell tower in London last year to determine the amount of non-compliant aluminium composite cladding (ACP) used on public buildings in Adelaide.
The Grenfell fire killed 57 people and is believed to have been significantly accelerated by the use of non-compliant ACP on the outside of the tower.
The South Australian Government audit prioritised the assessment of the four high-profile buildings in South Australia given their significance to the state.
They include the recently redeveloped Adelaide Convention Centre, the Women's and Children's Hospital, Adelaide Oval and the Royal Adelaide Hospital.
The audit found all four buildings contained ACP, but rated them as either low or moderate risk.
This means that should a fire occur at one of the four buildings, there would be sufficient safety provisions in place to protect lives.
Planning Minister Stephan Knoll said that despite ACP being used for the four buildings, it would be "business as usual" for those working in and visiting them.
An updated fire engineering assessment would be done for each of the structures to take into account the presence of the material, he said.
"These four buildings are still looking at what else they can do to further reduce that risk to make sure that we as a State Government have done everything that we can to make sure that South Australians are safe in these very significant buildings," Mr Knoll said.
Further safety work on almost 50 buildings
Stage one of the audit process accessed 1,117 buildings which were initially identified.
The State Government on Thursday confirmed 90 per cent of those buildings had been examined.
It is understood 47 of those buildings identified are now having further work to improve fire safety.
City of Adelaide Mayor Martin Haese said this work was being done methodically.
"I think we can send some reassurances to the community that people are living in safe places," Mr Haese said.
"The standards are very high in South Australia — in fact they are very high around the nation but nonetheless we must have a no-stone-unturned philosophy towards this.
"More detailed analysis will be done in stage three, but at this point in time there are no matters which are of grave concern.
"We have worked closely with the State Government and the MFS in response to concerns about the use of ACP and to mitigate any possible risk to the public."
Mr Knoll said there were many building and engineering aspects that were being considered as part of the wider audit.
"The height, size and scale, the inspection is having a look at what proportion and what times of AC products were being used and what level of flammability … those AC products being used are and what existing fire systems are being put in place," he said.
Topics:
business-economics-and-finance,
First posted

August 16, 2018 17:25:09