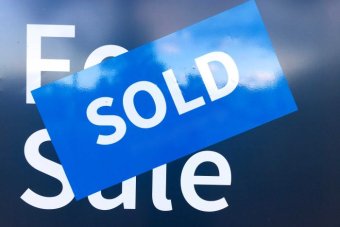 Where are Brisbane's cheapest homes?
Posted

June 28, 2018 06:01:51

Ipswich and Logan have been identified as south-east Queensland's best value areas for first home buyers, while the unit glut in central Brisbane means the Redlands is now a more expensive place to purchase an apartment, than within five kilometres of the CBD.
Domain's 2018 First Home Buyers Report showed Ipswich, west of Brisbane, featured an average entry price of $327,000 for a free-standing house, with it taking about 3.33 years to save a 20 per cent deposit.
Logan was the best value place on the unit front, with an average price of $229,000, and about 2.33 years to save a 20 per cent deposit.
The Redland Local Government Area was the most expensive place for entry price units at $385,000, taking an average of 3.92 years to save for a deposit.
It edged out Brisbane, which featured an average entry price of $363,000 and a savings timeline of 3.67 years.
Domain's data scientist Nicola Powell said the unit construction boom in central Brisbane over the last few years had put downward pressure on prices.
"We know that there has been an increase in first [home] units and apartments in Brisbane, particularly concentrated within the Brisbane CBD, and that has taken its effect on price points within the market," she said.
"We have seen a decline and softening within apartment prices particularly in the Brisbane CBD."
Dr Powell also said first home buyer numbers had risen in Queensland — something she attributed to the First Home Owners' Grant, which is available for new homes valued under $750,000.
"This is one of the most generous grants of all the states, providing a first home buyer $20,000," she said.
"Introduced in 2016, this measure was only meant to last for six months, but was extended due to its popularity.
"As of July 1, Queensland is set to reduce this grant to $15,000."
In terms of entry-price free-standing houses, suburbs within a five-kilometre radius of Brisbane's CBD averaged $537,500, with it taking 5.42 years to save for a deposit.
The Redlands area was the second most expensive area for houses, at $460,000 and a 4.67-year average time to save a deposit.
Moreton Bay followed, with an entry price of $385,000 and 3.92 years to save, while Logan was next at an average entry price of $352,000 and 3.58 years to get a deposit together.
The report revealed greater Sydney had the longest average time to save for an entry price property, at 6.7 years for a 20 per cent house deposit and 5.8 years for a unit deposit.
Greater Adelaide and greater Perth were home to areas with some of the lowest entry prices and quickest paths to purchase for houses, nationally.
Playford, in Adelaide's northern suburbs, featured the lowest entry price for free-standing homes at $215,000, with it taking about 2.25 years to save for a deposit.
Salisbury, also in Adelaide's north, boasted the cheapest entry price for units at $200,000 with an average saving time of 2.08 years for a deposit.
Easing construction likely to see Brisbane prices rebound
Dr Powell said Brisbane unit prices were likely to rebound over time, with the number of apartments being built tapering off.
"We are seeing that construction ease and when you start to have a look at the interstate migration, the population growth that is occurring within Queensland and within Brisbane, we may start to see a little bit of a turnaround within that market in terms of starting to see some price growth, eventually."
She said the report highlighted the need for young people to think ahead in terms of their real estate goals.
"Even if you're in your early 20s and you're not ready or looking on the horizon to purchase a home, it's about having that savings plan in place," Dr Powell said.
She said the average age for a first home purchase was 34, so people living in the major capital cities, where the savings journey takes longer, needed to prepare well in advance.
Topics: