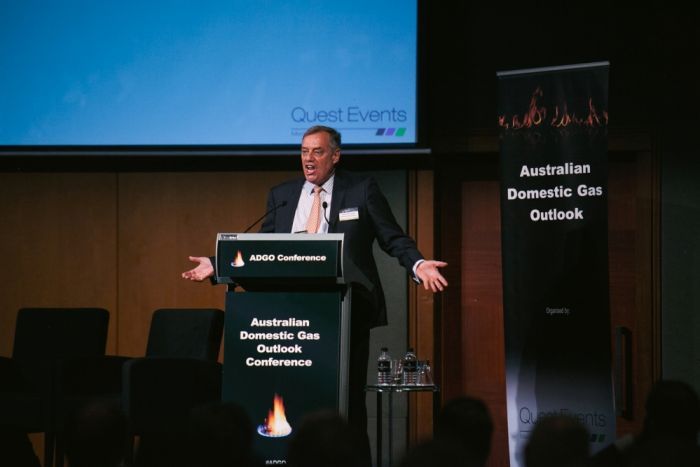 NT gas giant wants second pipeline to eastern states
Posted

August 03, 2016 15:41:52

The managing director of domestic Australian gas supplier Central Petroleum has said the company could supply enough gas from its Northern Territory reserves to justify a second pipeline to eastern states.
Speaking in Alice Springs and now in control of all Central Australian gas fields, Richard Cottee said the decision to build the first north east gas interconnector (NEGI) pipeline from Tennant Creek to Mount Isa was not a mistake.
This is despite Mr Cottee saying in the past that the pipeline should take a southern route to Moomba in South Australia.
He said he had advocated for the southern route because he had forecasted a domestic gas shortage and wanted the resource to more easily reach the east coast rather than travelling north and being available in Gladstone, QLD where gas was exported.
Mr Cottee said the current gas shortage in Australia – reported to be caused by Australian gas being exported to Asia – needed to be addressed by lifting bans on the controversial mining technique hydraulic fracturing or fracking.
His call comes as NT Labor vows to impose a moratorium on hydraulic fracturing if elected this year.
"We are concerned that the facts are not being allowed to get in the way of a good story," Mr Cottee said.
"We have ultimate faith in Labor and the electorate that the truth will eventually get out.
"Eighty per cent of Australian onshore gas comes from fracked sources and has since 1950."
He added that politicians were "reacting to group emotion and have to stop leading from behind".
Mr Cottee said he was concerned about the Australian plastic and other manufacturing businesses reporting they might shut because current gas prices are making them uncompetitive.
But he added that ultimately price was an outcome of supply and demand.
Topics: