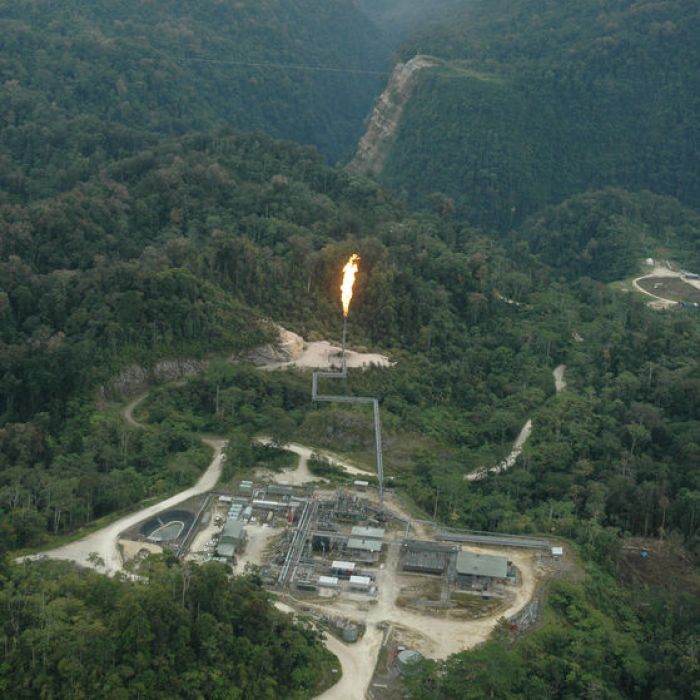 Oil Search yields to ExxonMobil over InterOil, will not make counter bid
Updated

July 21, 2016 13:22:52

Papua New Guinea-focused oil and gas producer Oil Search said it will not submit a revised takeover offer for InterOil, after ExxonMobil made a superior bid earlier this week.
The proposal from ExxonMobil comprises a fixed price of $US45 per InterOil share, paid in ExxonMobil shares, and a contingent resource payment.
In May, Oil Search announced it would buy out rival InterOil and would also sell part of InterOil's exploration assets and interests acquired from a petroleum retention licence to French oil and gas giant Total.
In a statement released to the ASX, Oil Search's managing director Peter Botten said he did not believe it was in the best interests of the company's shareholders to submit an increased offer.
"For Oil Search shareholders, the successful takeover of InterOil by ExxonMobil will deliver a major part of our original objectives in the acquisition of InterOil and our agreement with Total SA, without shareholder dilution and any acquisition risk," Mr Botten said.
InterOil's assets include a 36.5 per cent interest in the Papua LNG Project which also includes Elk-Antelope, one of Asia's largest untapped gas fields, and the firm owns exploration licences spanning 16,000 square kilometres.
Mr Botten said, if ExxonMobil is successful in the acquisition, it would be a "material step forward" in development of the gas fields.
InterOil has a current market capitalisation of $US2.44 billion according to Thomson Reuters data, and its shares have soared more than 55 per cent so far this year.
Oil Search shares rose 0.8 per cent to $7.39 on a combination of the announcement and a rising oil price.
Topics:
First posted

July 21, 2016 13:03:15