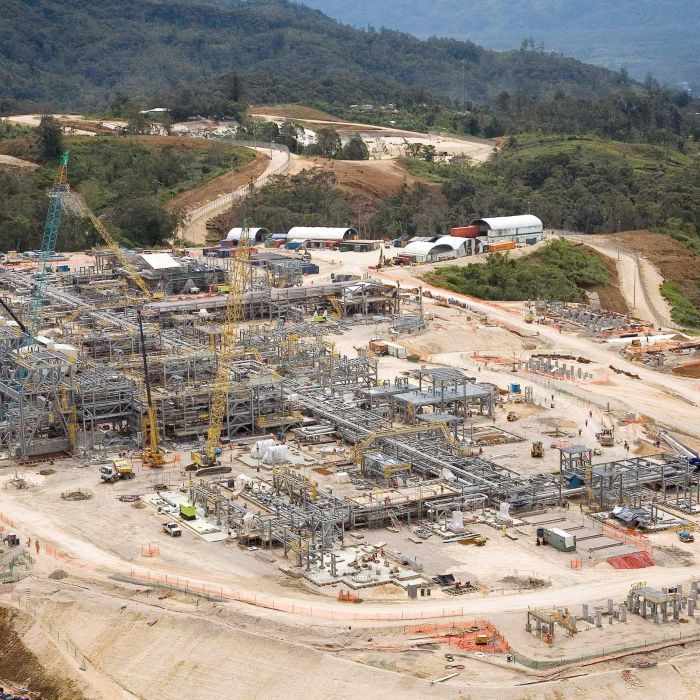 Exxon Mobil trumps Oil Search in bid for InterOil
Posted

July 18, 2016 13:17:27

The largest oil and gas company in Papua New Guinea, Oil Search, said its $US2.2 billion dollar bid for InterOil has been trumped by a "superior proposal" from Exxon Mobil.
The proposal from Exxon Mobil comprises of a fixed price of $US45 per InterOil share, paid in Exxon Mobil shares, and a contingent resource payment.
InterOil has a current market capitalisation of $US2.38 billion according to Thomson Reuters data, and its shares have soared over 50 per cent so far this year.
In May, Oil Search announced it would buy out rival InterOil and would also sell part of InterOil's exploration assets and interests acquired from a petroleum retention licence to French oil and gas giant Total.
InterOil's assets include a 36.5 per cent interest in the Papua LNG Project which also includes Elk-Antelope, one of Asia's largest untapped gas fields, and owns exploration licences spanning 16,000 square kilometres.
Oil Search has three days under its agreement to submit a revised offer before InterOil's deal with Exxon Mobil can go ahead.
In a statement to the ASX, Oil Search said it is presently considering its position.
"The proposal from Exxon Mobil endorses Oil Search's view on the quality of the Elk-Antelope gas fields and the value of the Papua LNG Project," the company said in a statement to the ASX.
"Given its existing material interests … Oil Search is well placed to participate in the potentially very significant benefits that are expected to arise from cooperation between, and/or integration of the projects."
Oil Search said, in the event its agreement is terminated "following a change in recommendation from InterOil's board", the company would be entitled to a $US60 million break fee, of which France's Total would be entitled to 20 per cent.
Topics:
business-economics-and-finance,