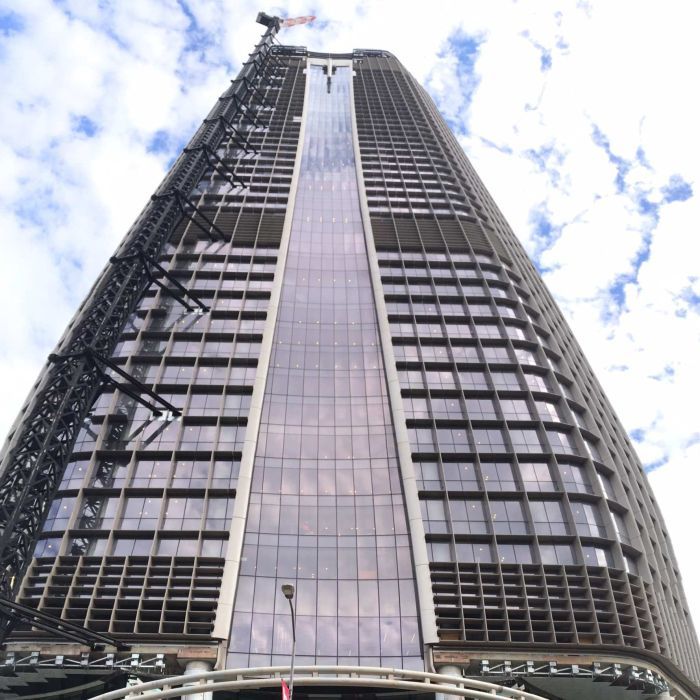 Workers return to new executive building following asbestos discovery
Posted

July 12, 2016 13:42:18

Work has resumed at the site of the Queensland Government's new executive building following the discovery of asbestos.
The CFMEU has called for an urgent meeting with the building supply company responsible after the potentially deadly fibre was found in construction material from China.
The union's national secretary, Michael O'Connor, said they wanted to meet with the company "to discuss all the projects around the country that they have supplied to or are supplying to and take appropriate action".
"We all know how serious the issue of exposure to asbestos is," he said.
Mr O'Connor said the Federal Government should take action on the importation of unsafe material.
Report expected within days
Queensland Treasurer Curtis Pitt said questions would be asked about how the incident was allowed to happen.
"We've asked for a report from the builder to be reassured that all the necessary steps have been taken to ensure safety on site for the workforce, as well as of course potential future tenants in government workers," he said.
"It's something that we've been signed up to by the previous government, in something that we'd rather have some more options on. Unfortunately that's not the case."
Mr Pitt said he was expecting a report from the site managers within days.
"Once we know what the material is, then of course people can start asking questions, and quite appropriately, about whether there is an incident here that should not have happened or should have been picked up at an earlier stage," Mr Pitt said.
Topics: