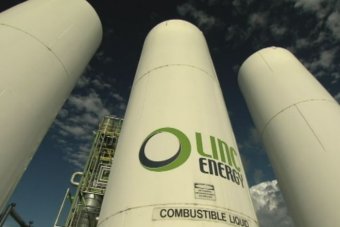 Linc Energy liquidator will sell company assets to mystery buyer
Posted

July 06, 2016 11:28:50

The liquidator of troubled oil and gas company Linc Energy has finalised a contract to sell the majority of its assets to an unnamed buyer.
Creditors voted to wind up Linc Energy in May and sell its assets to recover debts of $320 million.
Linc Energy has been charged with causing serious environmental harm, but founder Peter Bond has denied there were pollution problems caused by the company's underground coal gasification plant near Chinchilla on Queensland's Darling Downs.
The company is also facing a class action from land owners for loss of land value because of the alleged contamination.
Documents filed with corporate regulator ASIC reveal creditors of the company approved the sale in a meeting with liquidator PPB Advisory on Tuesday.
However, PPB Advisory will not name the buyer until the contract process is finalised.
Creditors also agreed to write off the value of a loan that Linc Energy made to SAPEX, the subsidiary that holds South Australian shale gas assets.
This will mean SAPEX can also be sold.
PPB Advisory served the Queensland Government with a "disclaimer of onerous property" notice regarding the Chinchilla trial site and related assets, meaning the allegedly contaminated area is no longer the responsibility of liquidators and will not be part of the sale.
Linc Energy founder Peter Bond was served with an environmental protection order to clean up the site in May.
Topics:
coal,