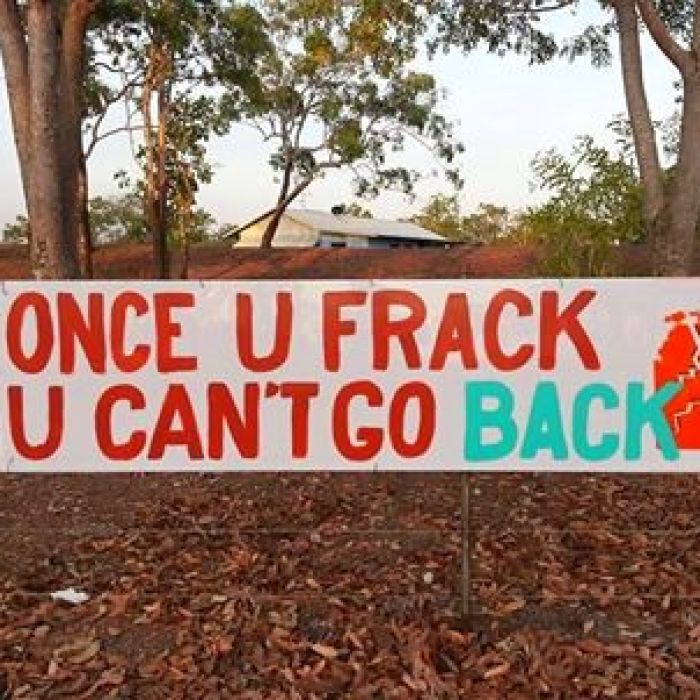 New fracking laws begin in Northern Territory
Posted

July 06, 2016 07:09:03

The Northern Territory's new fracking laws come into effect today but the Government is still investigating options for installing an independent person to oversee applications from energy companies.
The new legislation is an attempt to appease critics that are concerned the controversial method of extracting gas and oil is environmentally dangerous, as the Opposition Labor Party continues to push for a moratorium on the practice.
A cornerstone of the new policy is that fracking companies must convince the Government the risk of environmental damage is "acceptable" and "as low as reasonably practicable".
"One of the major changes to the regulations taking effect today is a move from the Government telling companies how to construct or develop their projects," Department of Mines chief executive Ron Kelly said.
"We've moved to a process where we tell companies what they need to achieve and then it's up to the company to come up with a plan or a process or construction technique that we assess as acceptable.
"An example of that will be ensuring an aquifer will not be contaminated."
During a debate in Parliament, concern was raised that the process lacked transparency, leading to the Minister for Mines and Energy Dave Tollner promising an independent "third umpire".
"In the budget there was the announcement of a chief scientist role in the Northern Territory," Mr Kelly said.
"We're looking at how we can utilise services of that entity as well in overseeing the governance and implementation of our processes here."
Disagreement over need for minimum standards
The Government said it made a "deliberate" move to not prescribe minimum standards but rather to assess each proposal on its merits.
"Whatever we put in as a minimum standard now is what companies will adhere to," Mr Kelly said.
"What we are trying to encourage here is continued improvement and best practice of the operations and the proposed construction techniques."
But independent Member for Nelson Gerry Wood said that did not provide enough certainty and called for a minimum set of standards.
"The integrity of the wellhead is one of the most important things in relation to protecting the environment," Mr Wood said.
"Some of the regulations in Western Australia in relation to oil and gas … there is a set of guidelines with a clear background to those guidelines.
"Let's set a high standard, if companies can go to a higher standard that's well and good."
Mr Wood said he would continue to work with the Government on the issue, including the promise of an independent inspector to review agreements and mine integrity.
"By having someone independent that will remove any criticisms that [fracking agreements] might be in-house," he said.
"Because people do have concerns and a lot of those concerns are genuine then we've got to make sure things are done correctly and independently."
The new laws will also require the publication of a fracking company's environmental management plan.
Topics: