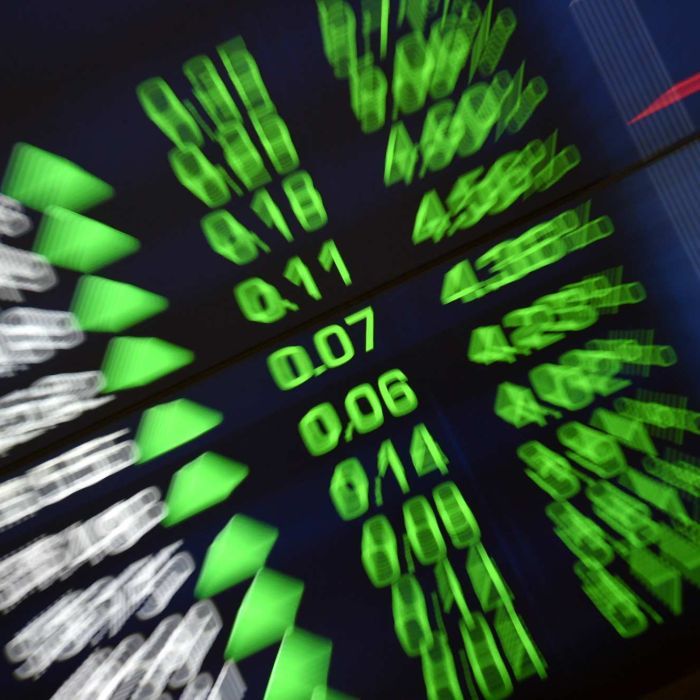 Share market closes high despite uncertain federal election result
Posted

July 04, 2016 18:04:58

The share market has closed higher for the fourth day in a row, with only bank stocks hit by the uncertain federal election outcome.
The ASX 200 index rose by 0.7 per cent to finish on 5,282 and the All Ordinaries Index added 38 points to finish on 5,365.
Mining stocks led the way, on a bounce for iron ore and gold prices.
Iron ore miner Fortescue Metals gained 7.2 per cent to $3.89 and gold miner Regis Resources added 6.5 per cent to $3.77.
Utilities were also in favour as investors continued to flock to sectors considered to be lower-risk.
Spark Infrastructure rose by 3.3 per cent to $2.52.
The big banks were sold as the prospect of a royal commission looms with Labor, the Greens and many independents all backing such a move.
Westpac had the biggest losses, down 1 per cent to $28.98.
The Bureau of Statistics data show building approvals fell by a seasonally adjusted 5.2 per cent in May, which was more than analysts had expected.
Meanwhile, the ANZ Job Advertisements series rose by 0.5 per cent in June, after a strong rise of more than 2 per cent in May.
The result suggests jobs growth is set to remain solid in the next few months.
In currencies, the Australian dollar dropped in early trading as the election uncertainty prompted some selling.
The three major ratings agencies have warned that Australia could lose its top-level AAA credit rating if the federal budget is significantly affected by the election outcome.
The dollar has recovered ground though and at 5:00pm AEST, it was buying 75.1 US cents, 67.5 euro cents, 77.1 Japanese yen and 56.5 British pence.
In commodity trade, oil prices were higher with Brent crude fetching around $US50.60 a barrel and spot gold was at around $US1,351 an ounce.
Topics:
business-economics-and-finance,