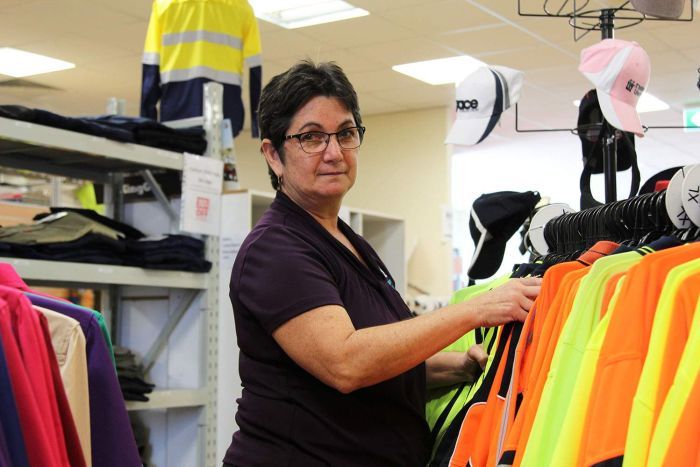 Election 2016: What Top End business really wants
Posted

July 01, 2016 08:47:03

In the frenetic build up to federal elections, policy announcements around tax redistribution, trade deals and industry investment are today entirely predictable.
But far north of Canberra, Northern Territory businesses and employers are hoping for much more after voters go to the polls on Saturday.
This election comes amid uncertain times in the Territory, with a slowdown after a resources boom and concerns about work programs in remote regions.
For Territorians overall, the economy has also emerged as the most important issue this election.
So what could really stimulate Top End jobs and growth?
The ABC spoke to the director of a new Darwin start-up, a family-owned retail business affiliated with dwindling trade industries, and the operator of an Indigenous community-owned retail chain with expertise in Arnhem Land.
Local investment and contracts
Almost two decades after opening her family-owned specialist uniform store, Territory Workwear co-owner Diana Nicholls is recovering from one of her toughest years in business — including laying off two staff.
"It was heart-wrenching. I'm a real softie," she said.
On the shop floor, Ms Nicholls has also heard stories from tradies and business owners that cannot find work or are cutting back staff as the Top End's saturated construction industry struggles.
"Anything that's going to create skills, opportunity and jobs is good," she said.
Like all businesses profiled for this story, Ms Nicholls welcomed election pledges from both the Coalition and Labor to cut small company tax rates, although she is wary about economic promises "that don't come through".
She also said Labor pledges to create more manufacturing jobs and a Coalition commitment to spend $130 million upgrading Territory roads might help out — but it would only really have a flow-on effect to her company if contracts went to local business.
"If a southern company gets a building job, they're not going to buy from us local people. That happens a lot at the moment," she said.
Real remote jobs
Times have also been tough for ALPA, which runs supermarkets in remote Top End communities and helps implement unemployment schemes.
ALPA's chief executive Alastair King attributes the company's first sales drop in four years to changes in the Federal Government's Work for the Dole program.
"Meat is down by 20 per cent. Baby food is down 27 per cent. People are buying less because they have less money in the community," Mr King said.
"It's really important that whatever political persuasion wins on Saturday that they really start to think about engaging with Aboriginal people in communities."
Mr King welcomed a Coalition pledge to help out Indigenous entrepreneurs and Labor's promise to boost ranger jobs, "as long as they follow through with it and set people up for success and not failure".
"There's a lot of entrepreneurs out there [in remote communities] with a lot of business ideas but they don't know how to do it in a contemporary Australian business environment."
Federal leadership stability
Mr King added that the best thing either party could promise this election was stability.
With five prime ministers in as many years and a revolving door of cabinet ministers, Mr King believes there have been too many people "putting their own stamp" on policies and changing on-the-ground realities.
"Then it changes. Then it changes again. There's no certainty for people.
"I'm not really optimistic [this election]. As long as we have three-year terms, it doesn't give any party enough time to make bold decisions and lead."
Incentives for start-ups
Where some see gloom, others see opportunity.
Darwin-based graphic designer and Larrakia man Cian McCue is quitting his day job this election eve to focus on his own start-up design company. He believes the Territory has "a lot more opportunity for people to get their foot in the door".
But Mr McCue has previously struggled to launch his own company and welcomed any small business initiatives, such as the Coalition's Indigenous entrepreneurship pledge or Labor's $500m Smart Investment Fund for start-ups.
"I'm not usually one for handouts but every little bit helps when you're starting up a business," he said.
Mr McCue said starting his own business had given him a new take on politics, especially after being "smashed" by tax debt last financial year.
"I'm usually a Labor voter but just after reviewing the two major parties, I'm swaying a bit more towards the Liberals."
Help out associated industries
Despite potentially swinging towards the Coalition, Mr McCue believes some current government decisions not commonly associated with economics are having a negative flow-on effect to his design business.
"With budget cuts to the arts, I've noticed a bit of a drop off with certain clients," he said.
"They're going in-house to cut corners and save money."
Topics:
indigenous-aboriginal-and-torres-strait-islander,