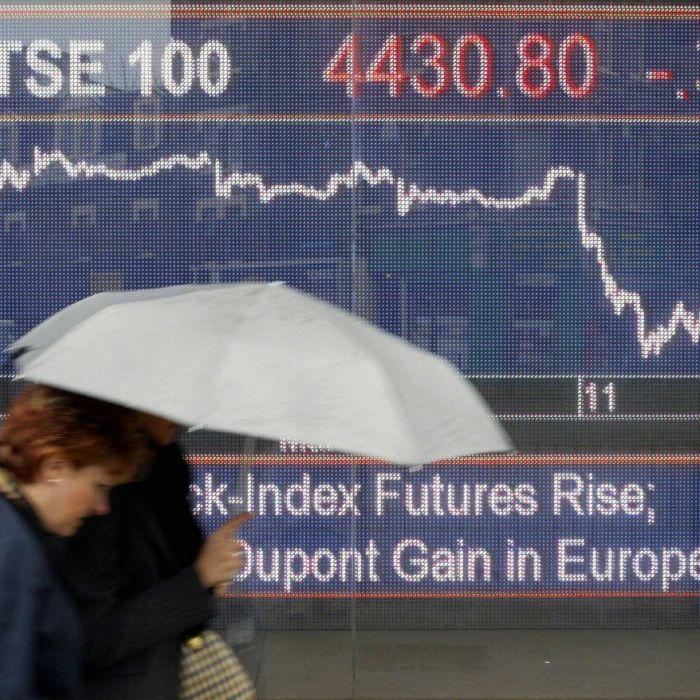 Brexit sees British pound slump to lowest level since 1985
Updated

June 24, 2016 14:51:26

The British pound has slumped to its lowest level since 1985 against the US dollar, as Brexit results show Britons have opted to leave the European Union.
By 2:30pm AEST, the pound had dropped to $US1.334 — losing more than 10 per cent of its value since the start of daily trading.
London bankers working through the night said they had not seen anything like the volatility sweeping across UK assets.
"It's back to the future, we're back to where we were in 1985," said Nick Parsons, co-head of global currency strategy at NAB.
"We've had a 10 per cent decline in six hours. That's simply extraordinary, and a vote to leave provides an existential crisis for Europe."
That view was echoed by Tim Kelleher, a spokesman for ASB Bank in Auckland.
"Sterling is getting smackadoodled," he said.
The Australian dollar followed, tracking the pound lower to fall 3.57 per cent to 73.41 US cents.
News of the Brexit also hit the euro, which dipped 3.27 per cent to $US1.1013.
Earlier, Sydney's benchmark S&P/ASX 200 was down 156.8 points, or 3.1 per cent, to 5,123.9, joining the sea of red across Asian markets.
The big four banks sank more than 2 per cent, while blue chip miners BHP Billiton and Rio Tinto slumped 4.6 per cent and 3.8 per cent respectively.
Gold miners Newcrest Mining and Regis Resources gained 3.7 per cent and 4.6 per cent respectively.
Oil prices plunged more than 5 per cent in Asia on Friday after early results of the historic vote showed Britain increasingly moving to leave the European Union.
ABC/wires
Topics:
business-economics-and-finance,
asia,
First posted

June 24, 2016 14:03:06