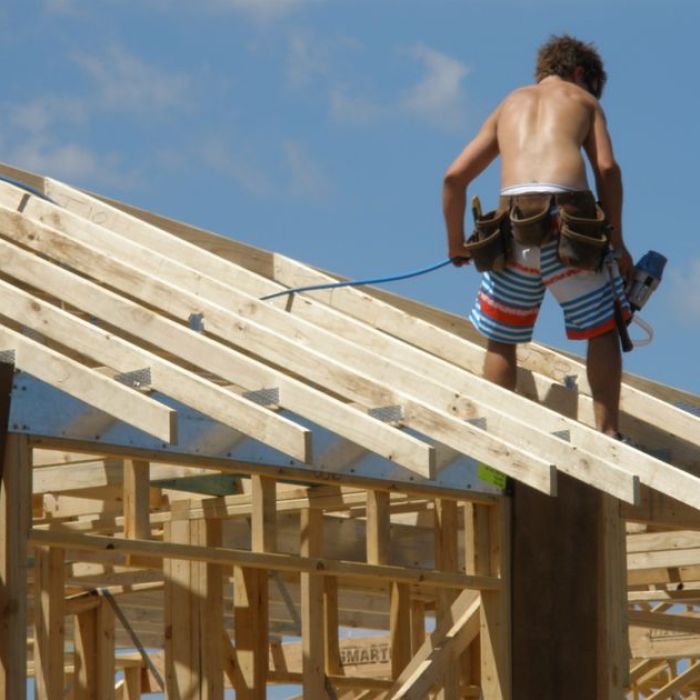 Complaints against WA builders soar by 58pc in two years
Posted

June 22, 2016 21:35:59

The number of complaints lodged against West Australian builders has increased by nearly 60 per cent in just two years, a report has found.
The finding was revealed in the auditor-general's report on building regulation, which urged the Building Commission to improve its use of proactive audits to probe operators and ensure they are acting properly.
Colin Murphy's report found the Building Commission received 927 complaints about building works in 2014-15, mostly relating to the quality of new homes or renovation and repair work.
That was a 58 per cent increase on the number of complaints received in 2012-13, with the commission saying the increase was caused largely by a rise in building activity.
Mr Murphy's report found 40 per cent of the complaints were not resolved within the target timeframe of 150 days.
The commission also failed to meet its goals for processing licensing applications for WA builders, with nearly half taking longer than the target of 42 days and one examined by Mr Murphy taking 148 days.
However the average time to resolve all applications has improved, from 162 days in 2013-14 to 113 in 2014-15.
"Overall the Building Commission has sound arrangements for processing new WA builder and surveyor licensing applications, but I am concerned about the reliance on self-disclosure for character checks for renewal and interstate applications," Mr Murphy said.
Industry lacking accountability: Labor
The Department of Commerce said it accepted the report's recommendations, which included the fast tracking of reforms and improvement of character checks on licensing applicants.
But the Opposition said the report reinforced concerns about the way building complaints were being handled.
"Under the Liberal Government, complaints just aren't getting followed up in a reasonable time and the industry is lacking accountability," Labor's commerce spokeswoman Kate Doust said.
"We need to give homebuilders confidence in the industry and they need to know that if there is a problem, it will be followed up. They need to have absolute confidence that projects will be completed as promised."
Topics: