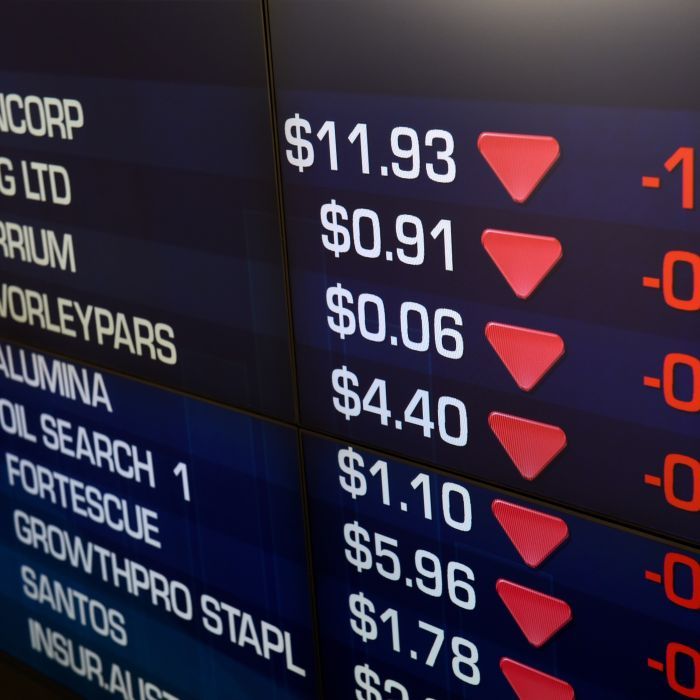 Share market loses ground after Glenn Stevens maintains inflation target
Updated

May 24, 2016 18:19:57

The Australian share market has lost ground in late trade after Reserve Bank governor Glenn Stevens defended the central bank's mandate to keep inflation between 2 and 3 per cent.
Mr Stevens told a business lunch that he didn't agree with those calling for the RBA to lower its inflation target.
The RBA governor said that monetary policy is delivering but inflation is too low.
He also weighed in on government finances, saying that the next government faced years of hard work ahead to lower the budget deficit.
For those looking at properties, Mr Stevens warned against borrowing to buy property on the expectation of rising prices. He said it was risky because prices could fall.
Mining, energy, banks and consumer staples were among the sectors sold off.
The All Ordinaries Index fell nearly half a percent or 23 points to 5,362.
The ASX 200 ended down 23-points to 5,296.
BHP Billiton and Rio Tinto gained despite weaker iron ore prices.
BHP Billiton rose one cent to $18.38 while Rio gained 20 cents to $44.20.
Dissident investors in PNG focused InterOil have slammed a $3 billion takeover bid by PNG rival, OilSearch.
A former CEO and shareholder, Phil Mulacek, criticised the offer as a bad deal at the bottom of the market.
Oil Search shares fell one and a half percent or 10 cents to $6.51.
Westpac dropped 12 cents to $29.78 after it relaxed its lending standards for mortgage.
Macquarie rose $0.85 to $70.53 and it has made its home loan rules stricter.
In commodities, spot gold is weaker at nearly $US1,244 an ounce.
West Texas Crude oil dropped to $US47.48 dollars a barrel on plans for more production by Iran.
The Australian dollar has slipped to about 71.61 US cents after Mr Stevens said he thought the central bank's inflation target was working well because it suggested more cuts in
official interest rates.
The dollar is buying 49.44 British pence, 63.93 euro cents, 78.35 Japanese yen and nearly $NZ1.07.
Topics:
business-economics-and-finance,
gold,
First posted

May 24, 2016 18:15:09