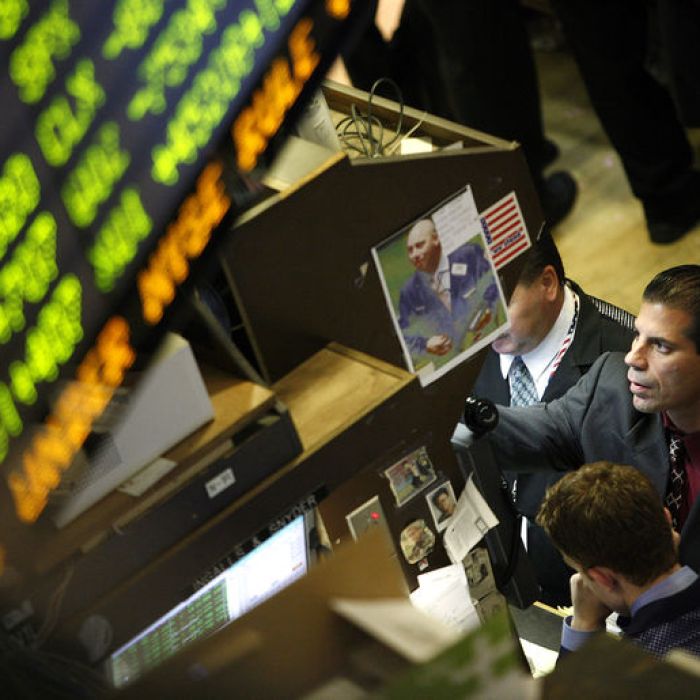 US shares add to gains as oil prices keep rising
Updated

May 26, 2016 08:41:28

Markets in the United States rallied for a second session overnight, thanks to higher oil prices and an increasing sense of ease among investors about the prospect of an interest rate rise next month.
A larger than expected fall in US crude inventories sent oil prices close to $US50 a barrel, offering support to the broader energy sector.
Banking stocks also performed well, with Bank of America, JP Morgan and Citigroup each gaining more than 1.5 per cent.
Analysts speculated that traders are getting used to the idea of an official interest rate rise in June and that, in turn, was helping sentiment.
Upbeat economic data in the US and comments by several Federal Reserve officials have boosted the likelihood of a June rate increase, with the market now pricing in a 38 per cent chance the Fed will raise rates at its next meeting.
By the close, the Dow Jones Industrial Average was up 0.8 per cent at 17,851.
The S&P 500 finished 0.7 per cent higher at 2,090 and the Nasdaq added 33 points to 4,894.
European markets also posted solid gains overnight, with London's FTSE 100 Index rising by 0.7 per cent to 6,262, the CAC in Paris adding 1.1 per cent to 4,481 and Germany's DAX putting on 1.5 per cent to 10,205.
Local shares are on track for a positive start – at 6:45am (AEST) the ASX SPI 200 was up 0.6 per cent to 5,400.
At the same time, the Australian dollar was worth 71.95, having edged higher overnight.
On the cross-rates, it was buying 64.51 euro cents, 48.92 British pence, 79.31 Japanese yen and $NZ1.069.
West Texas crude oil had risen to $US49.07 a barrel, the price of a barrel of Tapis had edged up to $US51.36, and spot gold was slightly lower at $US1,224.06 an ounce.
Topics:
First posted

May 26, 2016 08:40:27