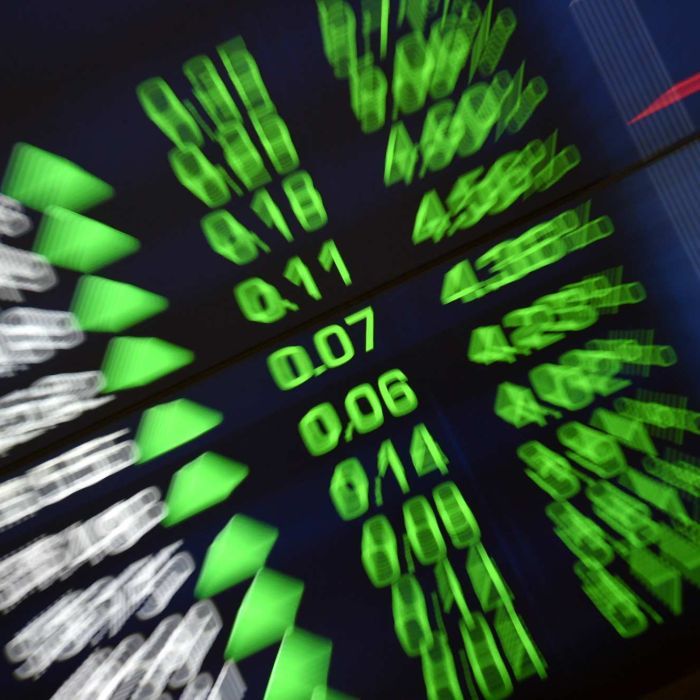 ASX closes high after Wall Street rally
Updated

May 25, 2016 18:29:05

The share market has posted a strong performance on the back of a Wall Street rally overnight.
It is still unclear what caused the turnaround in sentiment, but there was positive housing data in the US overnight, and US markets do not seem worried by the prospect of further rate rises.
Wall Street surged more than 1 per cent, lifting the All Ordinaries Index by 74 points to 5,436 and the ASX 200 climbing 76 points to 5,372.
Banking and finance stocks lifted, with the Commonwealth gaining 1 per cent, and the rest of the big four putting on about 2 per cent.
Resources had a mixed session, with BHP gaining 52 cents to $18.90 while Newcrest dropped $1.03 to $19.02.
Wesfarmers shares dropped seven cents to $41.90 after the company said it would write down the value of its Target department stores by up to $1.3 billion and it expected the chain would suffer a full-year loss of $50 million.
Meanwhile, Programmed Maintenance Services said its revenue would jump by more than half to over $2 billion, but the company is expecting a loss thanks to the downturn in oil prices. Shares in the company lifted 15 cents to $1.62.
In commodities, gold was weaker at $US1,224 an ounce and iron ore dropped back to $US50.20 a tonne.
West Texas crude oil was higher at just above $48.01 a barrel.
At 5:00pm (AEST) the Australian dollar was buying 72.1 US cents.
Topics:
business-economics-and-finance,
gold,
First posted

May 25, 2016 18:26:00