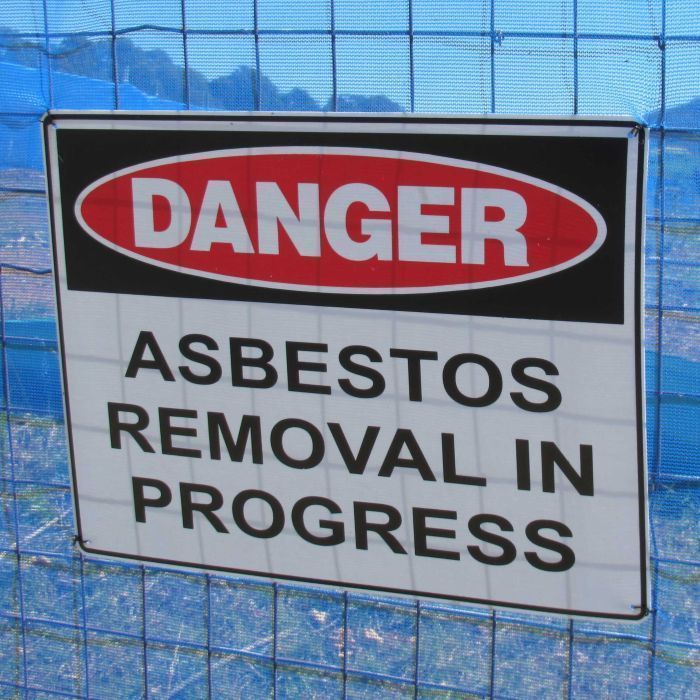 Weak regulation allowing asbestos-laden building materials to slip into Australia: report
Posted

May 04, 2016 22:28:45

Glaring weaknesses in regulations and border protection issues are allowing building products contaminated with potentially deadly asbestos into Australia, a Senate committee has warned.
In an interim report tabled late on Wednesday, the committee raised particular concern about "the ability of Australia's enforcement agencies to effectively police borders so that [contaminated products] are detected and prevented from entering Australia".
"At the moment, this area of enforcement appears to require substantial strengthening and should be a high priority for government," it read.
"The importation of banned materials, such as asbestos, raises very serious concerns about the capacity of Australian authorities to deal with this issue, particularly in light of our open and dynamic trade environment."
The report notes only two importers have been fined over asbestos-laced building material since tougher penalties were imposed in February 2014.
It said fines of up to $170,000 could be imposed, but only $64,000 in fines, penalties and costs had been issued since 2009.
The committee said the role of foreign governments in stopping contaminated products from leaving their shores should also be considered.
It has requested the inquiry be extended for a fourth time, to September 30, 2016, "due to the seriousness of the problem and the disjointed regulation of the use of building products, both manufactured in Australia and overseas".
In a statement, a spokesman for the Department of Immigration and Border Protection said they take concerns about "dangerous products very seriously".
"[The department's] operational arm, the Australian Border Force, conducts risk assessments on 100 per cent of cargo imported to Australia, with all cargo deemed "high-risk" physically examined," he said.
The spokesman said the review currently underway into the Department's management of the issue will be used to ensure Australia's asbestos border control reflects best practice.
He said import data sharing has been rolled out to assist state and territory regulators with compliance and enforcement activities for non-conforming building products.
Topics: