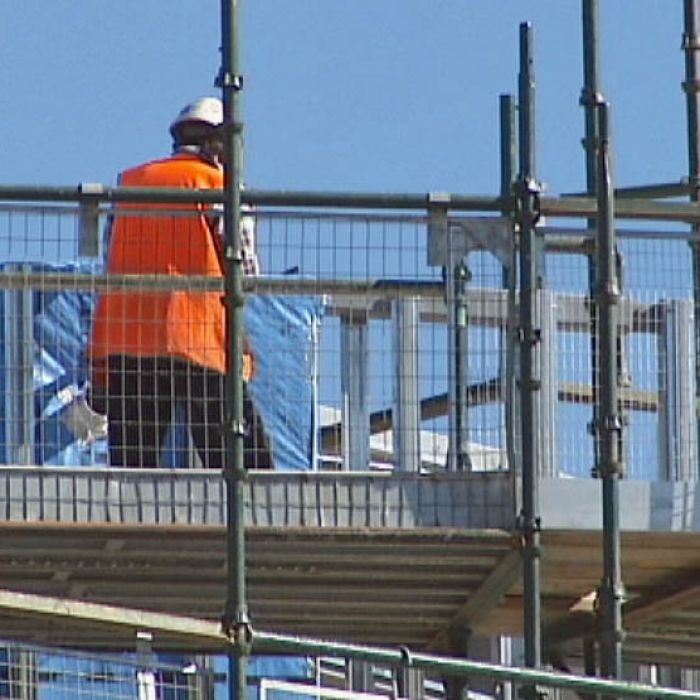 ACT building industry reforms to tackle safety concerns
Updated

June 09, 2016 09:49:23

Canberra's building industry is facing a shake-up, with a number of reforms being introduced to address safety concerns and improve financial management.
Reform package includes:
Establishing minimum standards
Strengthening licensing requirements
Measures to stop "phoenixing"
The 43 reforms include improving documentation at the building approval stage, strengthening licensing requirements for builders and surveyors and establishing a set of minimum standards.
Measures targeting "phoenixing" — a process used by companies to avoid liabilities and responsibilities to employees and clients — were also added.
A mechanism would be introduced to prevent companies with a history of serious compliance issues from operating in the Territory.
Planning Minister Mick Gentleman said the Government had been consulting with industry groups and the community for the past two years.
"The industry has recognised poor quality outcomes in the residential sector in the ACT and these reforms will help improve the overall building quality in the territory," he said.
"The reforms will set parameters for quality design, building, certification and training practices across the ACT, giving certainty to both property owners and industry."
Regulations tightened
Mr Gentleman said short-term priorities also included enacting guidelines around stage inspection and on-site supervision.
He said the Government would undertake a review into improving the security of payments.
Refining the alternative dispute resolution model was also flagged.
In November last year, the Government released a discussion paper on reform options and received 99 responses.
The final report stated most stakeholders, including the ACT Master Builders Association and the ACT Owners Corporation Network, were supportive of industry reform.
But respondents did raise questions raised over the Government's capacity to resource and deliver the changes.
Mr Gentleman said it was committed to overhauling the industry and would continue to work with stakeholders while the reforms were introduced.
"Improving the building industry is more than just changing legislation, we need to look at other ways the Government, industry and the community can work together in the future to achieve good outcomes," he said.
Topics:
First posted

June 09, 2016 09:19:21